Legendary Death Row MC Tupac Shakur (2Pac) died 25-years-ago today on September 13th, succumbing to a fatal gunshot wound after fighting for his life for over a week in a Las Vegas area hospital.
Considering the innumerable amount of artists, from both the West Coast and beyond, to rise since Pac's untimely passing, it's almost unfathomable the impact of his legacy now is nearly as prominent as it was then — at the height of his rise within the pop culture spectrum.
His presence alone is enough to turn everyday items into seven-figure prized collectors.
Thee infamous "Murder Car" BMW 2Pac and Suge Knight were shot in Vegas on September 7, 1996 is now priced at a $1.7 million dollars and last year a collection of his handwritten poems were sold at Sotheby's first Hip Hop auction for $75,000.
Even still, there is no place where Pac's star power is illuminated more than in the film industry, where he managed to make his mark with several box-office hits in just a few short years before his death.
According to a thread from Twitter user Trung Phan, 2Pac utterly dominated the film and music industry in the two years before his death, staring in multiple films, releasing a pair of albums, and leaving behind a ton of material fueling his posthumous releases for over a decade.
In light of the anniversary of the multi-platinum rapper's death, RAPTV has taken a look back at 2Pac's pivotal filmography stand prior to his death to uncover the true scope of his work in such short amount of time.
Bullet
Though the gritty, drug underworld-depicting crime thriller starring 2Pac and Mickey Rourke was released two months after he died, Bullet embodies Pac's insane work ethic.
There was hardly any theatrical impression left by the film compared to classic pictures such as 2Pac's 1991 acting debut in Juice. However, it served as a benchmark within Pac's short five-year career run, in which his talent willed him into starring opposite icons such as Jada Pinket Smith, Marlon Wayans, Duane Martin, Janet Jackson and more across well over five feature-length productions and countless television appearances. Moreover, Bullett represents 2Pac's durability and longevity even after he transitioned to the afterlife, as the film pre-dates his post-humous Gang Related flick that was released a year after Pac passed away.
Also, for whatever it's worth, apparently, Mickey Rourke and 2Pac became so close during the shooting of Bullet that Pac even advised Mickey on how to mend his failing marriage.
Gridlock'd
Yet another box office production to make its way to masses after 2Pac's death, Gridlock'd is both a fan-favorite and instrumental theatrical work apart of his filmography.
Along with the support of his heavy-weight co-stars Tim Roth and Thandie Newton, 2Pac delivers one of his most memorable performances yet in Gridlock'd as he leans into the profile of his drug-addicted, gig musician character Spoon in the midst of their overdose-fueled detox efforts.
Somewhere in between the action and despair of the film, 2Pac expertly navigates themes of socioeconomic power struggles, interracial relationships, identity politics, the decay of social systems upon the rise of the "War on drugs" and the taboo yet all-too-real and developing HIV/Aids epidemic.
On the 20th anniversary of the film's release in 2017, Tupac Shakur's estate released footage of a 20-minute long interview with Pac on-set in which he described his intentions to be seen as a "Complete human being," via his role as Spoon in Gridlock'd.
Also, according to the film's producer Damian Jones, 2Pac was running back and forth between the studio and set during the production of Gridlock'd as he relentlessly worked on music and videos after filming wrapped nightly.
Gang Related
The pinnacle of 2Pac's jam-packed film career, dystopian corrupt-cop police drama Gang Related is easily one of his most important on-screen depictions of all time.
After portraying the role of a criminal for the majority of his career, Gang Related extended his range as it marked the first time his character was a cop. And with the stacked cast, which included Jim Belushi, James Earl Jones, Gary Cole, Dennis Quaid and Lela Rochon, 2Pac etched his name among the top tier of actors of the 90's and 2000's era with his tender, yet empowered performance.
Jim Belushi actually remarked on the filming of Gang Related in a profile feature interview with The Los Angeles Times in 1997, recalling how he and 2Pac became "brothers" throughout the production and explained how Pac was in a state of "pure" creativity during that point in his career.
"Tupac and I both came from the bottom. Our street rhythms and our musical rhythms were magical. He was an artist first of all. He was a songwriter, a singer, an actor, and so I related to him on an artistic point of view. But because he was a young artist, he was pure in a sense. He felt that you didn't need to do a scene more than once," Belushi said.
Additionally, 2Pac also produced two of his classic albums during his 1995 and 1996 creative arc, including his All Eyez On Me LP which was the second release to chart at number one on both the Billboard 200 and the Top R&B/Hip-Hop Albums charts, selling 566,000 copies in the first week.
The album was also certified diamond by the RIAA in 2014 well over 18-years after 2Pac passed away.
Check out the full thread breaking down 2Pac's impressive film and musical legacy prior to his death in 1996 below.
R.I.P. Tupac Shakur.
Tupac died 25 years ago this September.
In the year prior to his death, Tupac had a creative run for the ages: 2 albums, 2 films, 12 music videos and songs for 6 posthumous LPs.
His work ethic during the period (and motivation behind it) was incredible.
Here's the story🧵
1/ Tupac's creative run began on October 1995 (when he was released from prison) until his death in September 1996 (where he was shot on the Las Vegas strip).
He was only 25.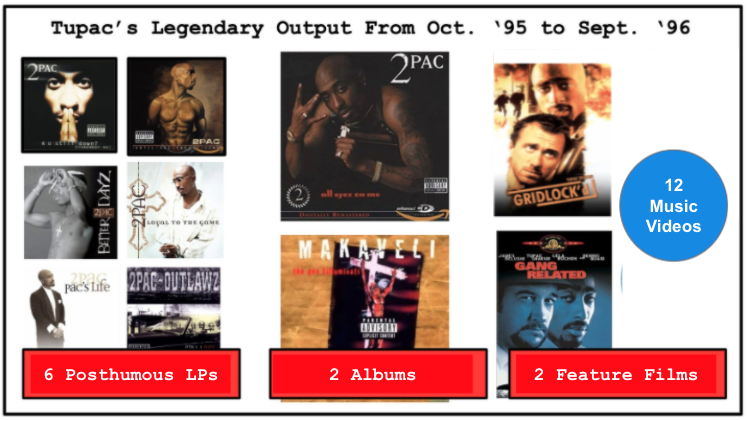 2/ Even before the prodigious run, Tupac was one of America's brightest talents.
Between 1991-1995, he:
◻️ Released 3 albums (2Pacalypse Now, Strictly 4 My Ns, Me Against The World)
◻️ Starred in 3 movies ("Above The Rim", "Juice", "Poetic Justice" w/ Janet Jackson)
3/ The artistic accomplishments were marred by a violent personal life.
Notably, Tupac was shot during a robbery in 1994 while recording in New York.
His belief that Biggie & Puff were involved (they denied it) fuelled the East Coast/West Coast beef.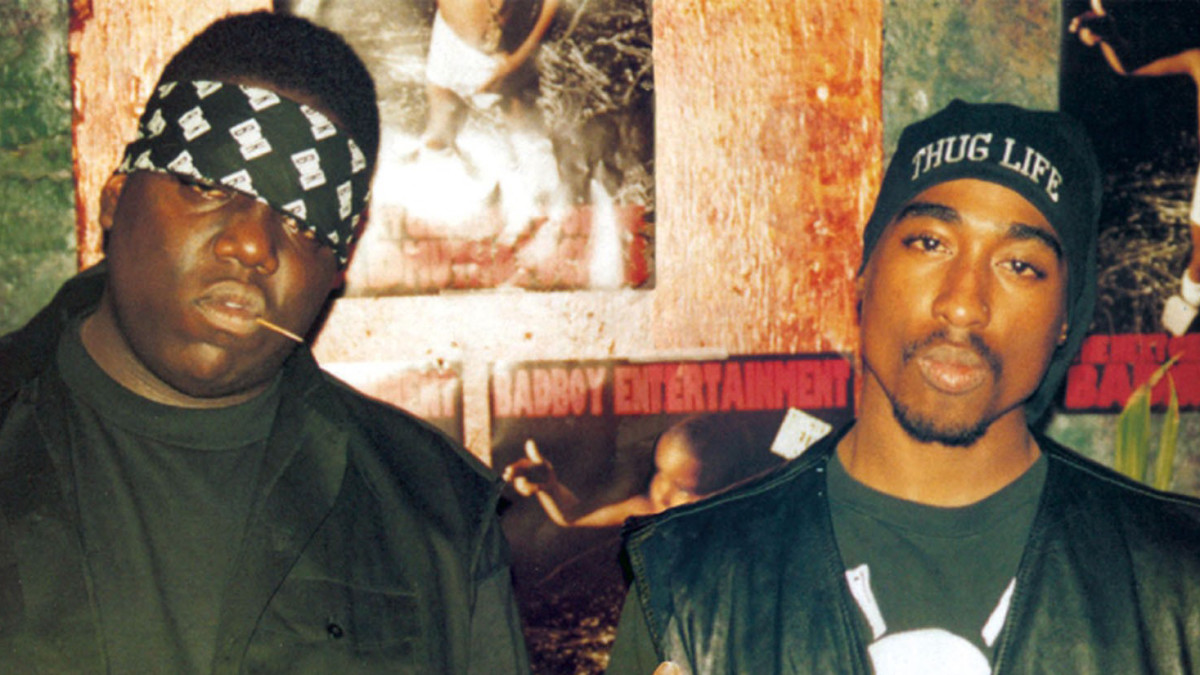 4/ Two days after the shooting, Tupac was sentenced to prison on a sexual assault charge.
He maintained his innocence to no avail.
While locked up, he had an album hit #1 ("Me Against The World") but went broke paying legal fees and couldn't financially support his family.
5/ Suge Knight — the feared head of Death Row Records — long courted Tupac.
Already with Dr. Dre and Snoop on the label, he offered to pay Tupac's bail ($1.4m) if he signed with Death Row.
Tupac signed but told a friend "I know I'm selling my soul to the devil."
6/ On October 13th, 1995, Tupac is released from Clinton Correctional Facility in New York.
He immediately flies from the East Coast to LA.
What does he do to celebrate his release? No clubs or parties.
Just goes straight to the studio.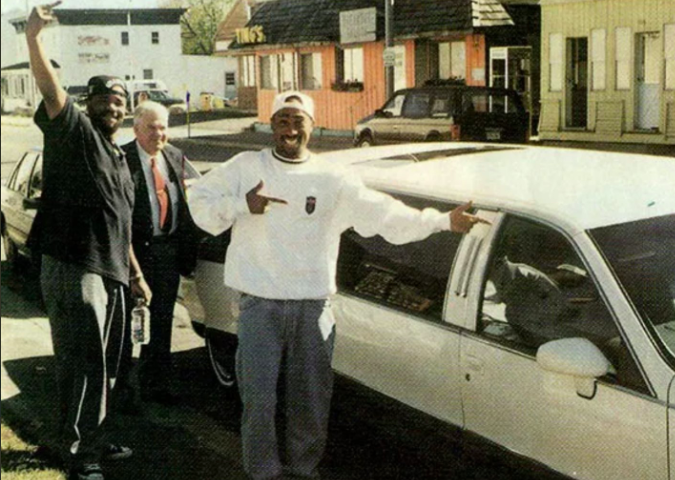 7/ Death Row producer Dave Aron says Tupac arrived at the studio "on a mission, very hype, focused" and "wanted to get a lot done in a short amount of time."
Tupac records 2 classic songs that night: "Ambitionz Az A Ridah" and "I Ain't Mad At Cha".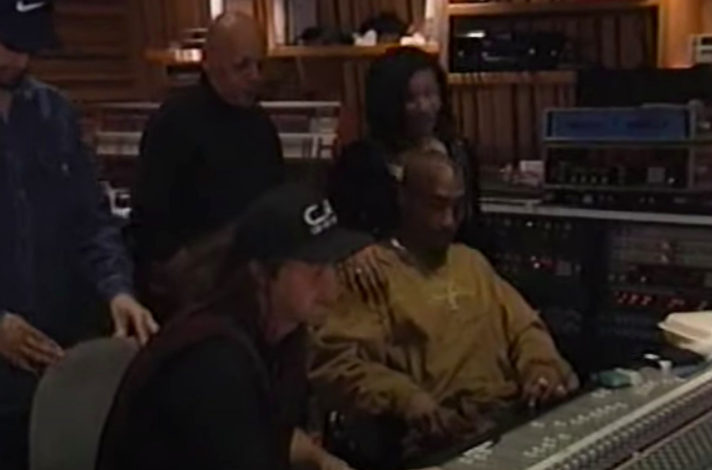 8/ In the next 2 weeks, he records non-stop, powered by weed and Hennessy.
He laid down dozens of tracks, including songs for the legendary 27-song double album "All Eyez On Me".
Released in Feb 1996, it hit #1 and made $10m in the 1st week (it would sell 10m units).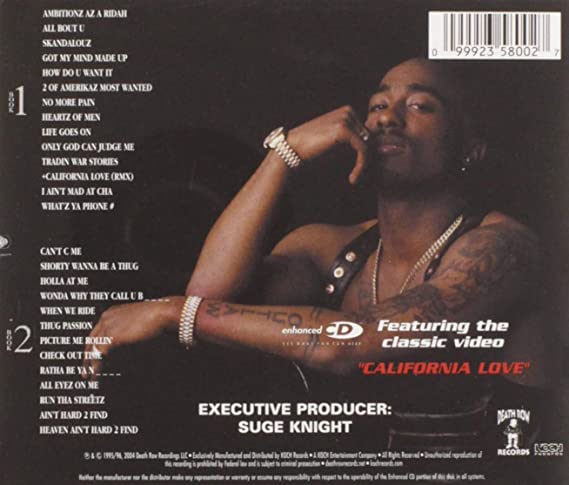 9/ This work pace continues non-stop until his death.
Rapper Young Noble describes working with Tupac:
"We'd get up and [go to Tupac's movie set] at 6-7am, and then go to the damn studio after that. We'd get to the studio at 5-6pm, and not leave… until 3-4am."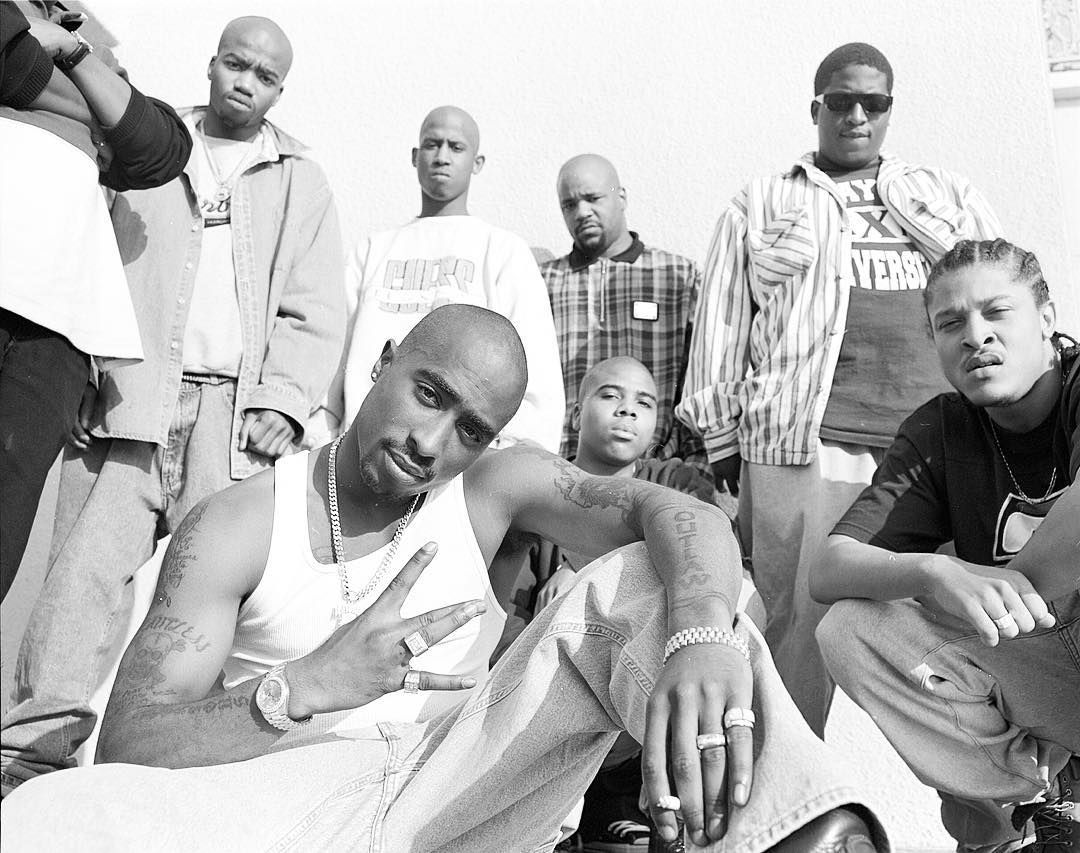 10/ Actor Tim Roth, who starred in "Gridlock'd" with Tupac, had this to say:
"[In the trailer during filming] I'd kick back and have a beer and [Tupac would] be sitting there writing…He worked at it. His success was not a fluke. He was a poet."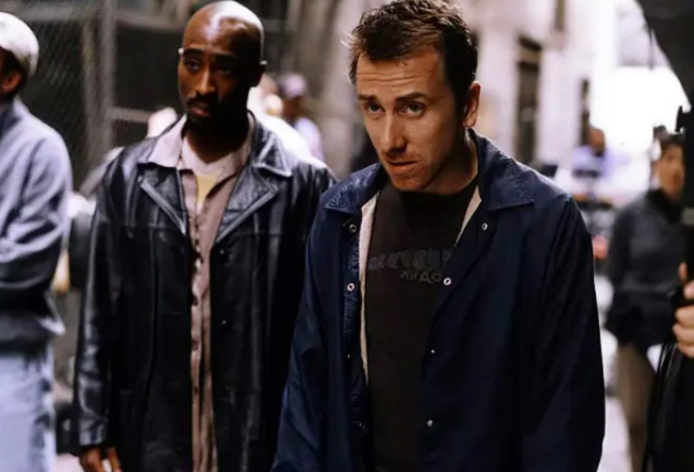 11/ In August 1996 (one month before his death), Tupac records "Don Killuminati".
The project takes only 1 week: the lyrics are written and recorded in three days and mixing takes four days.
It's probably Tupac's darkest album and the theme of death permeates throughout.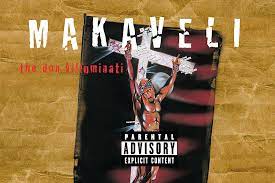 12/ One driving motivation behind Tupac's relentless work: he signed a 3-album contract with Suge Knight.
The sooner he finished, the sooner he was out.
The content of his music changed: pre-prison songs (e.g. Dear Mama) were more socially conscious vs. his Death Row work.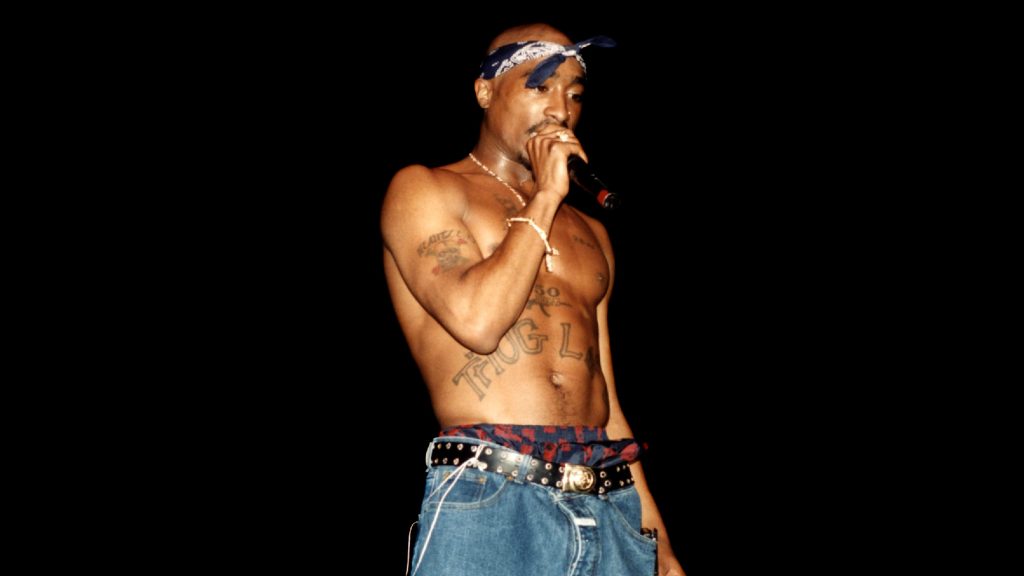 14/ @SnoopDogg believes Tupac's drive was something deeper. He remembers how Tupac would finish a song, never listen to it and start the next one:
"To me it was like, why is he working so fast and so hard and trying to finish these records up? He had to know [he would die soon]"
15/ For Snoop, the biggest sign that Tupac DID know was the fact that he recorded the music video for "I Ain't Mad At Cha" one week before his death.
In the music video, Tupac is shot outside of a club.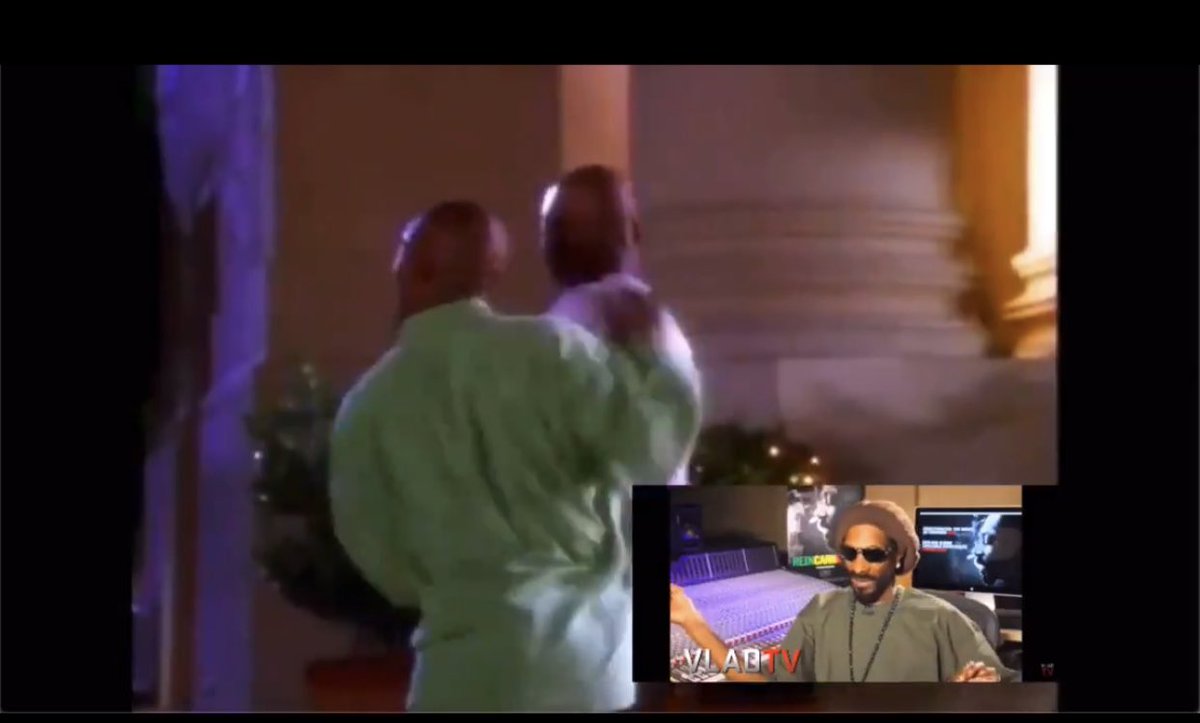 16/ On September 7th, 1996, Tupac is riding in a car with Suge Knight on the Las Vegas strip following a Mike Tyson boxing match.
The car is targeted in a drive-by shooting and Tupac dies 6 days later from the attack on September 13th, 1996.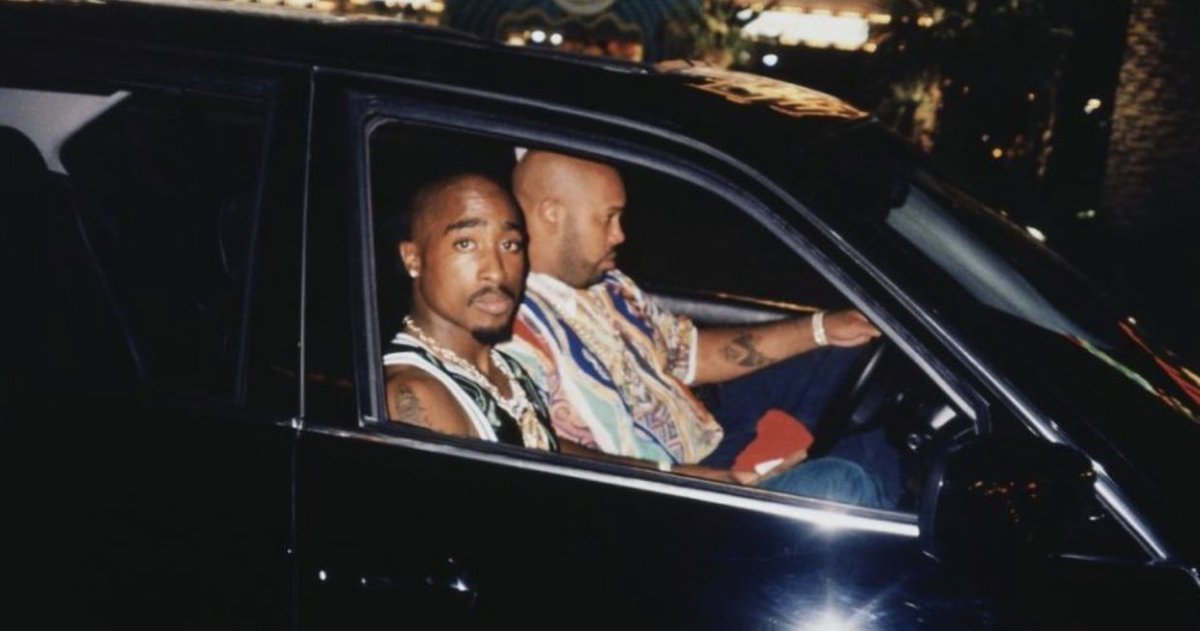 17/ Tupac is only 25 when he dies.
A generational creative talent: actor, rapper, poet, singer, writer and cultural icon.
Even with his life cut short, Tupac's stepbrother (Mopreme Shakur) tells VladTV "he did everything he said he was gonna do."
Rest In Peace, Legend.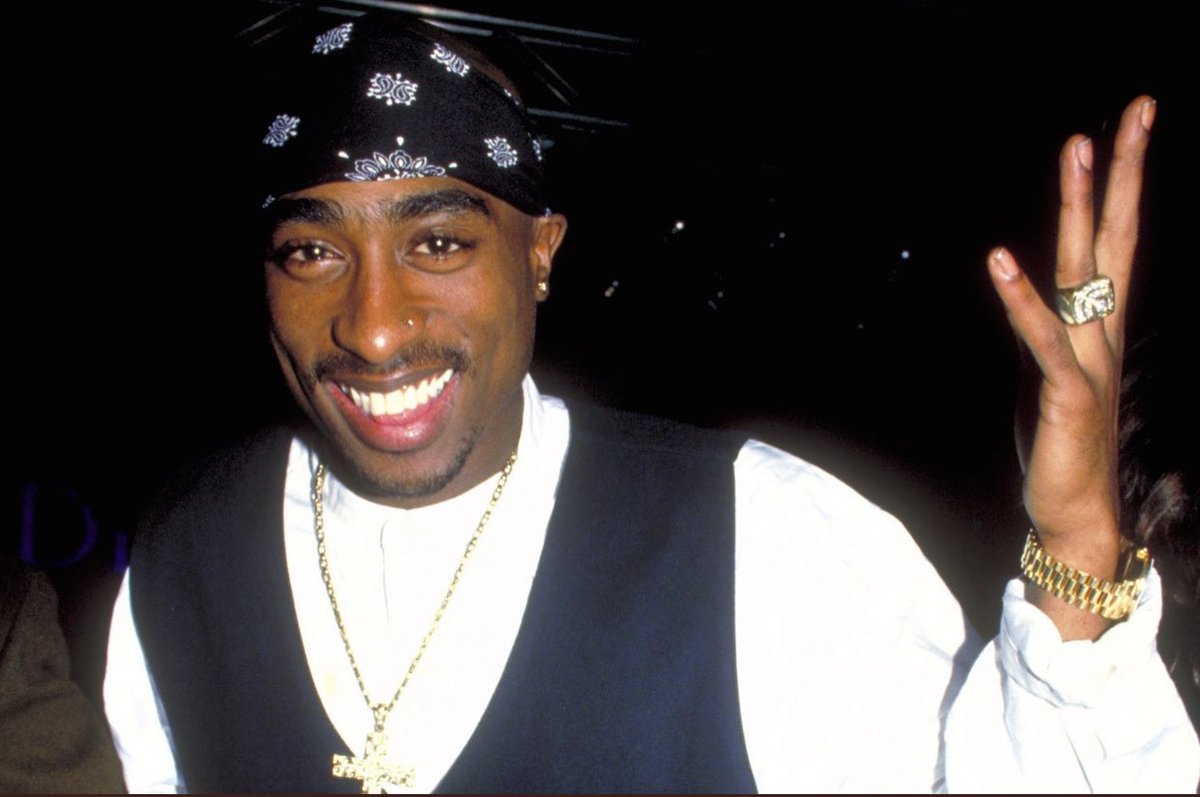 18/ I usually write threads on business and tech but Tupac is my favorite artist and "All Eyez On Me" was the first album I ever owned.
If y'all like this, will def do more.
Follow @TrungTPhan to catch them in your feed.
19/ If you want to dive deeper, check these out:
Complex https://www.complex.com/music/2015/10/2pac-work-ethic-was-incredible-during-the-final-months-of-his-life
VladTV w/ Snoop https://youtu.be/mb0-GMrjHxo
Great Ringer piecd (via @doxellis)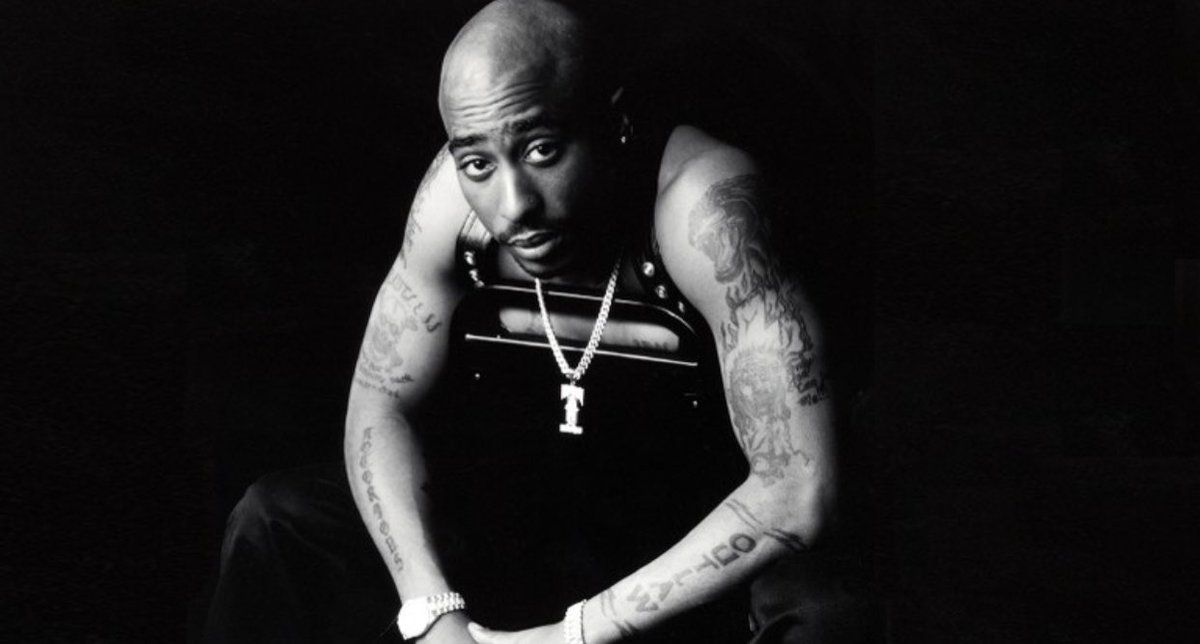 Originally tweeted by Trung Phan 🇨🇦 (@TrungTPhan) on September 2, 2021.