It's Leo season once again! Known for being generous and natural born leaders with self-centered tendencies, Leos are people born between July 23rd and August 22nd. Ruled by the sun and represented by the lion, Leos are passionate, creative, and dramatic individuals that thrive in spaces that allow them to express themselves. From Nipsey Hussle to Young Thug, a number of Leo artists have left their mark on the rap game over the years, sharing their unique sounds with audiences around the globe.
We're bringing Leos into the limelight with this list! Join us as we take a look our 21 favorite Leo rappers (in order of their birthdays). 
Stormzy – July 26
U.K drill rapper Stormzy lets his Leo nature shine through in his actions as opposed to his lyrics. Showing some of that lovely Leo generosity, Stormzy has funded the "Stormzy Scholarship for Black UK Students" in conjunction with the University of Cambridge since 2018 to cover tuition costs for Black students.
Young Dolph – July 27
Young Dolph was a Memphis rap legend who brought big Leo energy to every track he touched. On his song "Lebron," Dolph drops the line, "I see a hundred million in my horoscope," displaying the optimistic mindset of a Leo. The rapper sadly passed in 2021. 
Tory Lanez – July 27
Canadian rapper Tory Lanez lives his best Leo life. The Brampton native displays his passion on soul-felt tracks like "Things I Should Have Said," and showcases his musical creativity by reimagining memorable samples like on "Pluto's Last Comet." 
Afroman – July 28
Best known for his now cult-classic comedic rap music, the "Because I Got High" rapper Afroman shows his Leo tendencies in his confident rapping style, spitting outlandish and borderline offensive bars with ease.
Soulja Boy – July 28
Soulja Boy is a living Leo legend! Known for actively pursuing beefs on and offline, and being the "first" to do just about anything, Soulja Boy's self-confidence is undeniable. Draco was also known for his creative marketing tactics during the early days of Limewire and Napster.
Lil Uzi Vert – July 31
Lil Uzi Vert is loud and proud about his Leo nature. On the song "Super Saiyan," Uzi drops the bar, "Ayy, I am a Leo like lion/Ayy better than me then he lyin." Uzi demonstrates his passion for not only exciting music, but equally exciting fashion and automobiles.
Coolio – August 1
Reaching the height of his fame in the 1990's with hits like "Gangsta's Paradise" and "Fantastic Voyage," Compton rapper Coolio is also a Leo. Coolio's Leo-like passion shows up in the artist's culinary endeavors, the rapper starred in the web series Cooking with Coolio in 2008 and wrote a cookbook the following year. 
Key Glock – August 3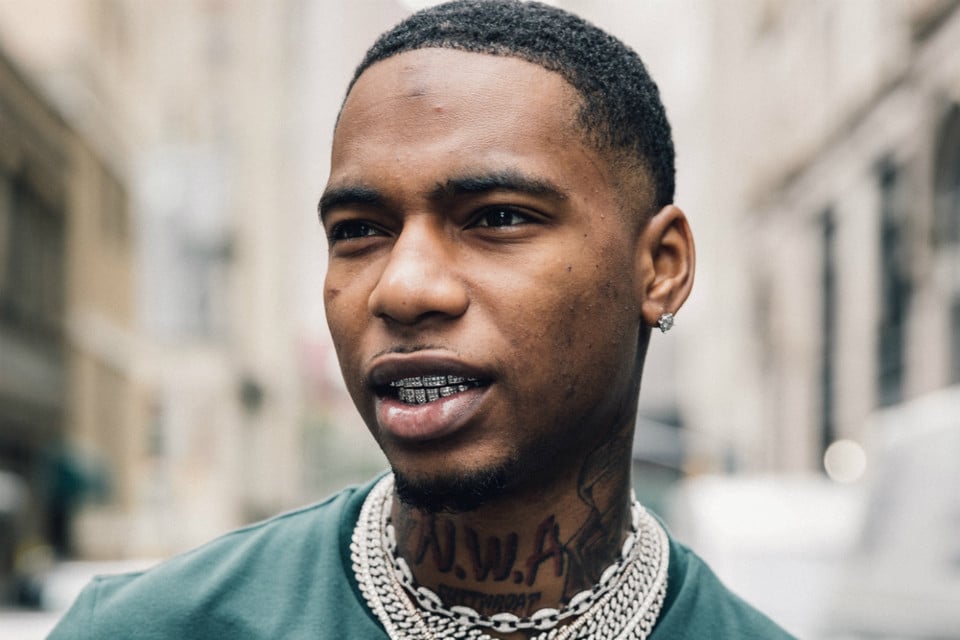 The second Memphis Leo on our list, Key Glock, is well aware of his zodiac's sign. On his song "Biig Boyy," Key Glock ferociously raps, "I'm a King Leo, n—a, might name my son Simba." Leaning heavily into the lion symbolism of his zodiac and utilizing some Leo creativity, Key crafts a clever line that encapsulates his Leo nature perfectly.
Lil Skies – August 4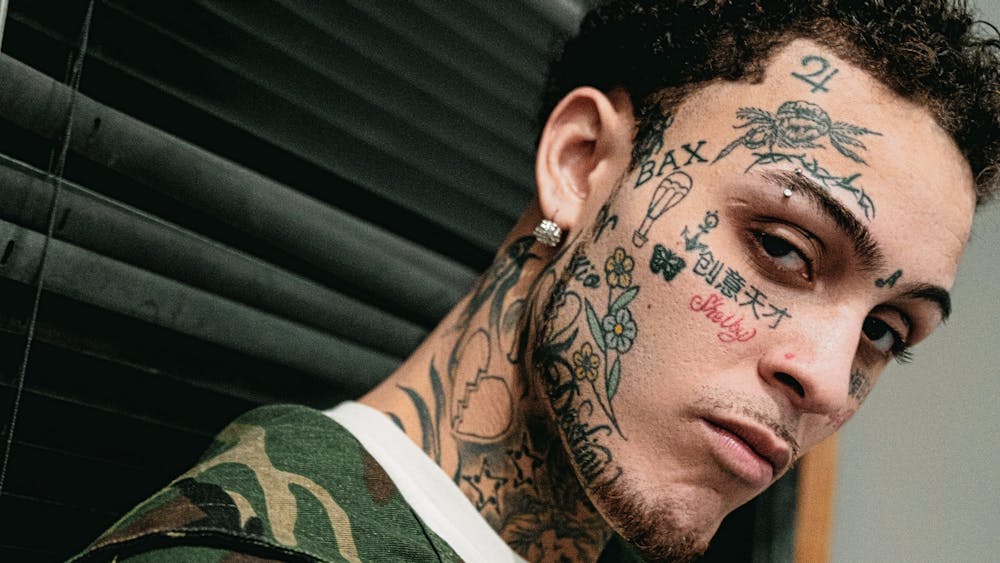 Pennsylvania native Lil Skies shows his Leo pride through his passionate pursuit of his hip-hop career. He tattooed his entire face to prevent himself from being able to settle for, or attain, regular employment. Lil Skies proved his Leo nature with this dramatic, but passionate decision, that clearly worked out in the end. 
Bobby Shmurda – August 4
Best known for his breakout hit "Hot N—a," Bobby Shmurda is a New York rapper that helped pioneer the drill scene and sound in his city. Outgoing and optimistic, Bobby maintained his positive demeanor while serving six years in prison after pleading guilty to two counts of conspiracy to possess a firearm and one count of possession of a firearm. He was released from prison in February 2021.
King Von – August 9
Like a true Leo, King Von was known for being a leader within his community—as well as his contentions with other rappers, local figures, and law enforcement. Sadly King Von passed away due to gun violence in November 2020.
Nipsey Hussle – August 15
Los Angeles legend Nipsey Hustle showed his Leo nature through his natural leadership and generosity. The late rapper was known for his entrepreneurial spirit and being passionate about whatever he set his mind to. Sadly, Nipsey Hussle was murdered in March 2019.
Chief Keef – August 15
On his 2012 song "Everyday," Chicago drill pioneer Chief Keef raps, "I'm a Leo but my f—ing birthday everyday/Hope I be at the awards f—ing Lil Kate," making reference to his zodiac sign and displaying some casual Leo arrogance. Later, in October of the same year, Chief Keef released the hit song "Love Sosa," which further showcased the Chi-town Leo's egotistical and self-centered personality. 
Young Thug – August 16
Young Thug absolutely exudes Leo energy. Unquestionably creative, extremely generous, and a natural leader, Thugger is the complete Leo package. In fact, on "Chanel," the Atlanta rapper says, "I'm a Leo baby you Aquarius/I took his bitch, I'm not sharing," proudly claiming his Zodiac.
B.I.A – August 16
Supposedly not one to care about her star sign, B.I.A is a very subtle Leo lady. On her 2018 track, "Vibes on me," B.I.A raps, "I'm not into zodiac signs/But you make me wanna read mine, yeah." Although she says she doesn't care about zodiac signs, the line demonstrates B.I.A's passion and optimism about relationships, making B.I.A more of a Leo than she might think.
The Kid Laroi – August 17
18-year-old Australian born artist, The Kid Laroi, is the youngest entry on our list of Leos. The F**k Love rapper shows his Leo traits through his music, expressing heartbreak on songs like "WITHOUT YOU" and 'SELFISH." 
Lil Pump – August 17
Lil Pump is another textbook Leo rapper who oozes self-confidence. On the song by "Let the Day Begin," Pump raps, "For my birthday, I bought me a lion (birthday)/Look at my Instagram, I ain't lyin' (I ain't lyin')." This lyric clearly utilizes lion imagery in homage to the Leo sign.
Nate Dogg – August 19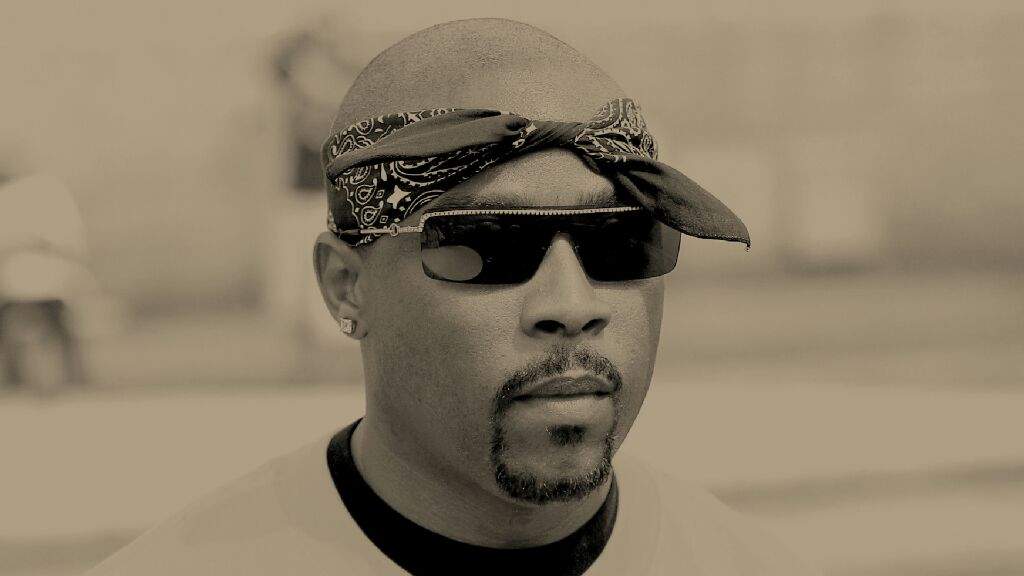 Long Beach rapper Nate Dogg was a staple in the West Coast hip-hop scene of the 1990's and 2000's. Most notably the artist worked alongside rappers like Dr. Dre, Snoop Dogg, Eminem, 50 Cent, and more providing classic hooks. Nate Dogg sadly passed away in March 2011 from complications due to a seizure. 
Fat Joe – August 19
Fat Joe is another OG Leo emcee on our list. The Bronx rapper shows off his Leo nature through his generosity and passion. The rapper teamed up with CashApp last March to give away $100,000 to Americans for their #GasCash campaign. Meanwhile, on the song "Triplets," Fat Joe raps, "Somebody hold me back, Joey Crack's about to load the gat/And blow this track to the stars like the zodiac," as a subtle nod that Joe is at least aware of his zodiac sign. 
Fred Durst – August 20
Best known as the rapping frontman of nu-Metal band Limp Bizkit, Fred Durst's passionate Leo tendencies have landed him at the center of dramatic beefs with a plethora of artists including Eminem, Slipknot, and Insane Clown Posse.
The GZA – August 22
Hip-hop legend The GZA is best known as a member of the Wu-Tang Clan, but The Genius also has a successful solo career with classic albums like Liquid Swords. GZA lets his Leo light shine through with his generous mind, in fact the rapper has given lectures at Harvard and New York University.